Your total:
$2,600

exc. taxes
Starting at

$433.33

/month with
Price includes
Platinum Pear Eden: $1,025
Pear 0.7ct Blue Sapphire, Medium, Eye-Clean: $1,575
Add to cart
Eden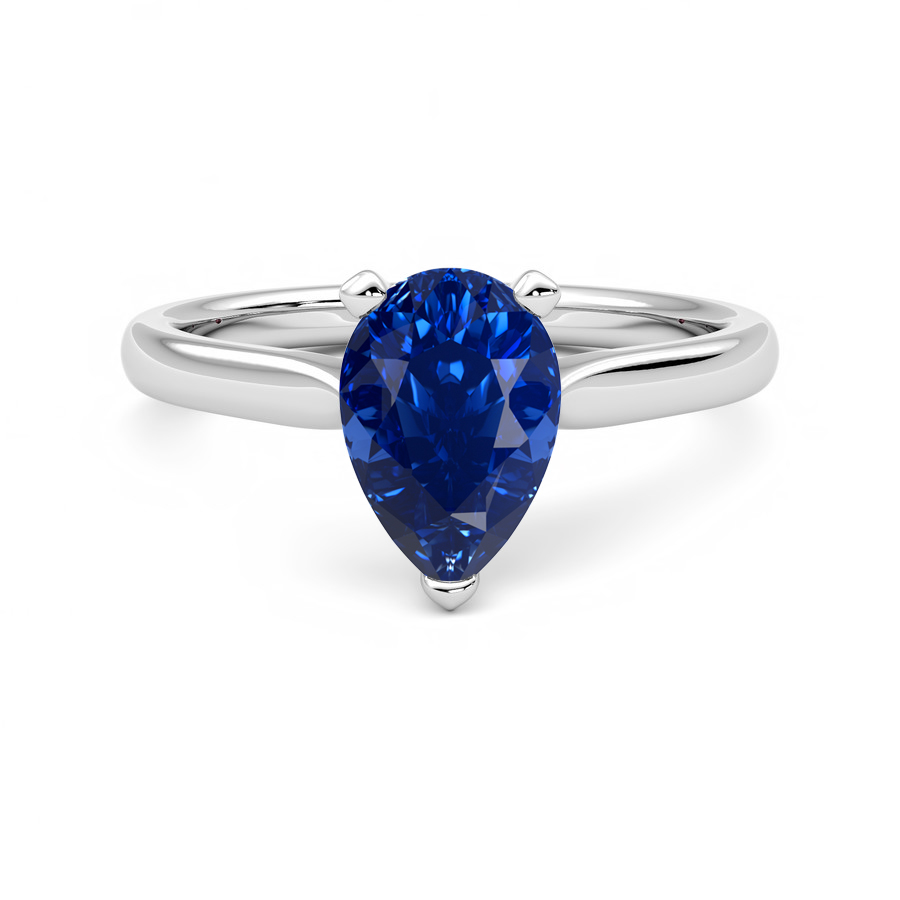 Eden
Pear diamond four-prong solitaire set in platinum
The Eden is a classic four prong diamond solitaire engagement ring set in platinum. The design gently tapers as it attaches to the underbezel/rail gallery making the cathedral setting more elegant. The Eden's four prongs are finished as round beads, however, they could easily be sculpted into eagle talons to add a twist to this timeless design.
Explore other options
Speak with a consultant
If you have any questions or wish to customize your design, our consultants are here to help.
Contact us
Visit our showroom
Remotely connect with your design consultant to discuss your ideas from the comfort of your own home.
Schedule your consultation
Best option for size
The largest carat weight for your budget
Best option for size
Selected for best quality across all of the 4C's
Lab-Grown alternative
Bigger stone for less if you choose Lab-grown
Lab grown 1
The largest carat weight for your budget
Lab grown 2
The largest carat weight for your budget
Lab grown 3
The largest carat weight for your budget
Gemstone 1
The largest carat weight for your budget
Gemstone 2
The largest carat weight for your budget
Gemstone 3
The largest carat weight for your budget