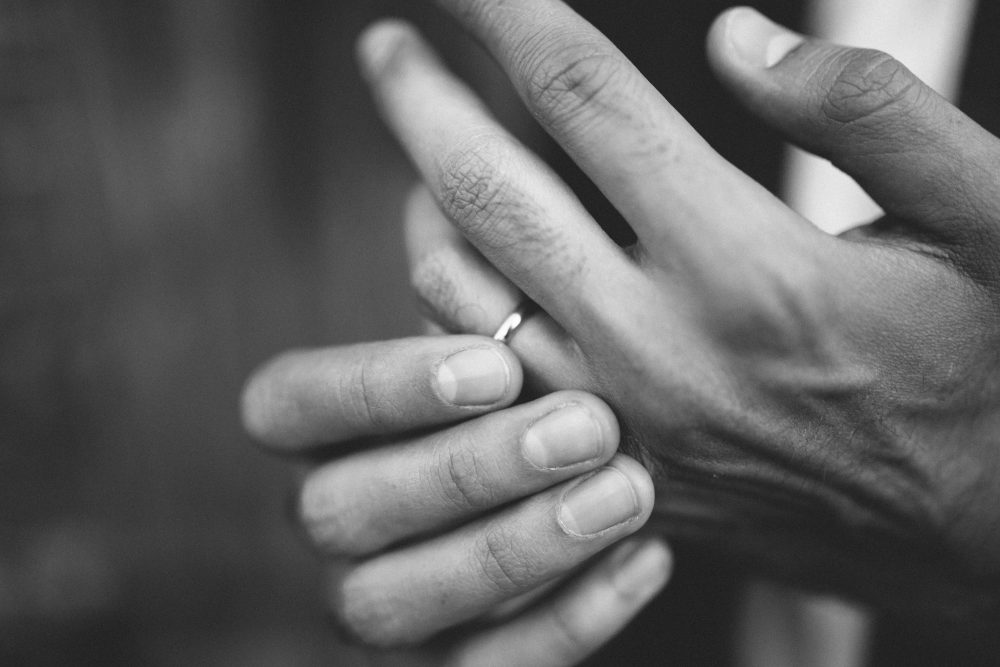 Five ways to customise men's wedding rings
There's been a tangible shift in mens jewellery trends in the past two decades. Gone are the days of simply picking out a plain wedding band just days before the wedding ceremony.
Wedding ring styles for men have seen the classics updated with textures and colours. However, it hasn't stopped there. The goal post has moved into new territory on what's possible to seal the deal on your special day!
So here's what you can do…
Classic
Classic wedding bands have evolved over the past years to include different shape profiles when viewed in a cross section. For the most comfortable, court and D-shaped styles are the way forward. Flat and bevelled styles are clean and modern. For comfort with an edge, knife edge and concave styles take the prize.
Mixed Metal
Can't decide on just one metal? Now you don't have to! Mixing metals is now very on trend with many wedding band styles available in two or more metals combined.
Metal Finishes
Now that you have found your wedding band, why not add a texture to personalise the finish? The most popular textured finishes are matte, brushed, hammered and satin.
Engraving
In the age of personalisation, the classic symbol of fidelity is the perfect canvas to customise. The band can have a message inscribed on the inside or outside. You or your beloved's heartbeat (electrocardiograph) or fingerprint (no two are alike) can be engraved into each other's bands. Go one step further and have patterns engraved on the outside of your ring, from organic to geometric.
Gemstone Set
Gone are days when only the ladies get gemstones! Men are embracing diamonds and coloured gemstones in their wedding band designs. Diamonds–the hardest gemstone on the planet–are the perfect choice for their rarity and durability. Sapphires follow closely behind on hardness and they're available in most colours. Or you can have a gemstone set on the inside of your band like your partner's birthstone to let them know you are always with them.
Which customisations will you choose?