Custom engagement ring gallery
Each of our custom engagement rings can be set with a lab-grown diamond, designed with love and crafted by us.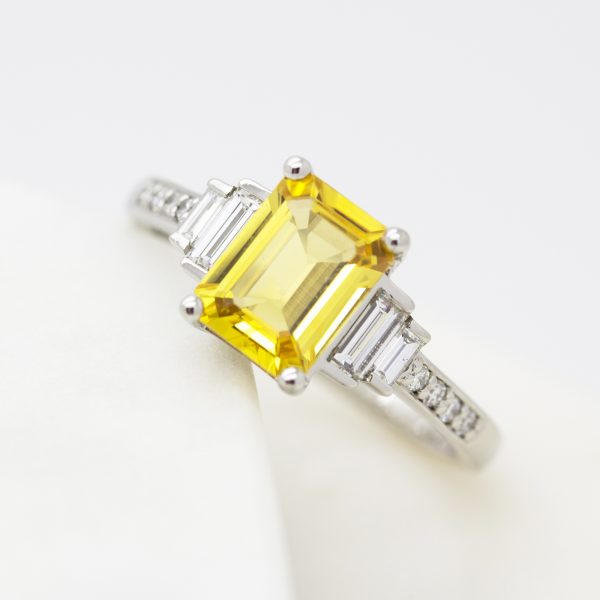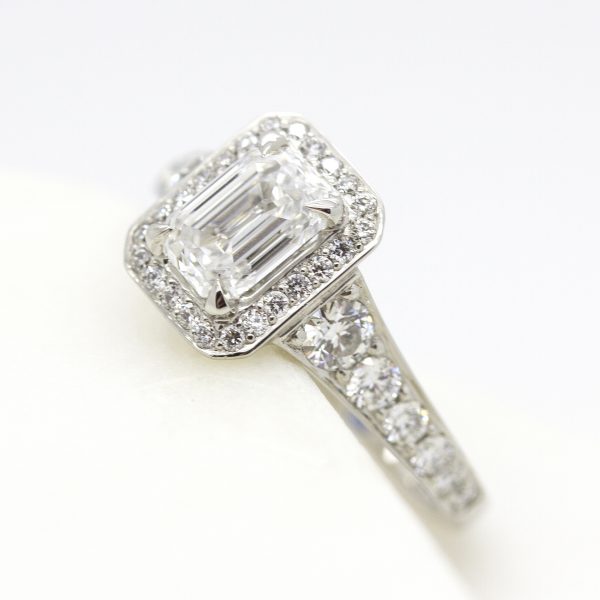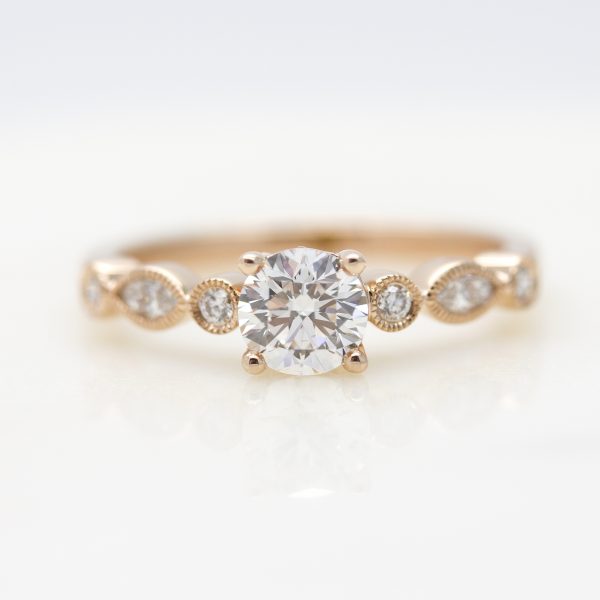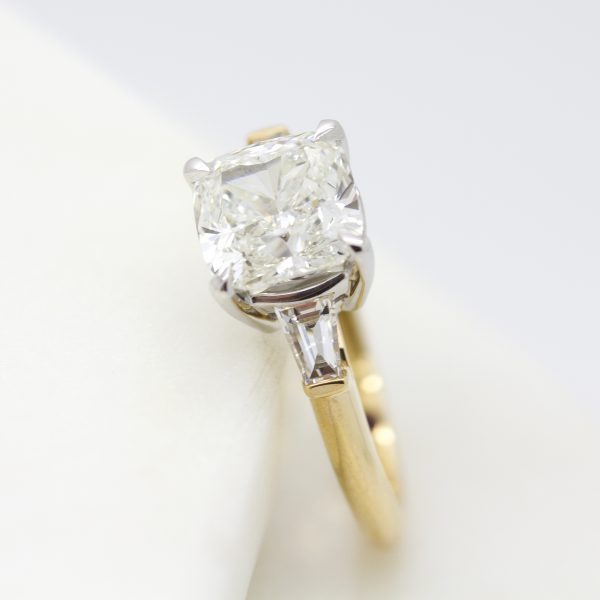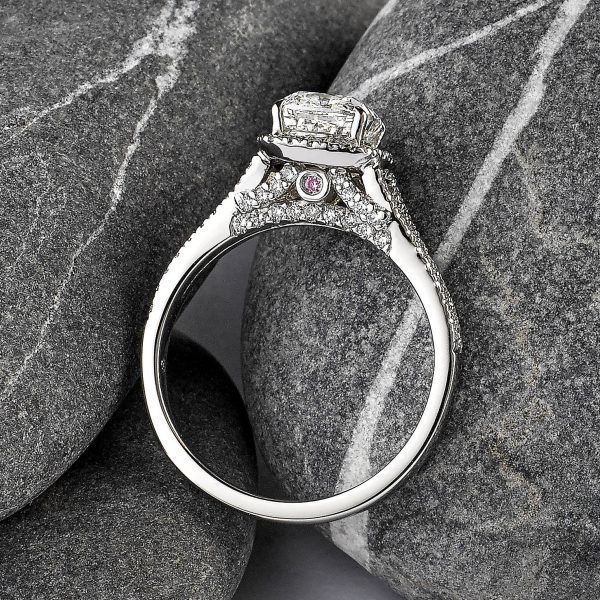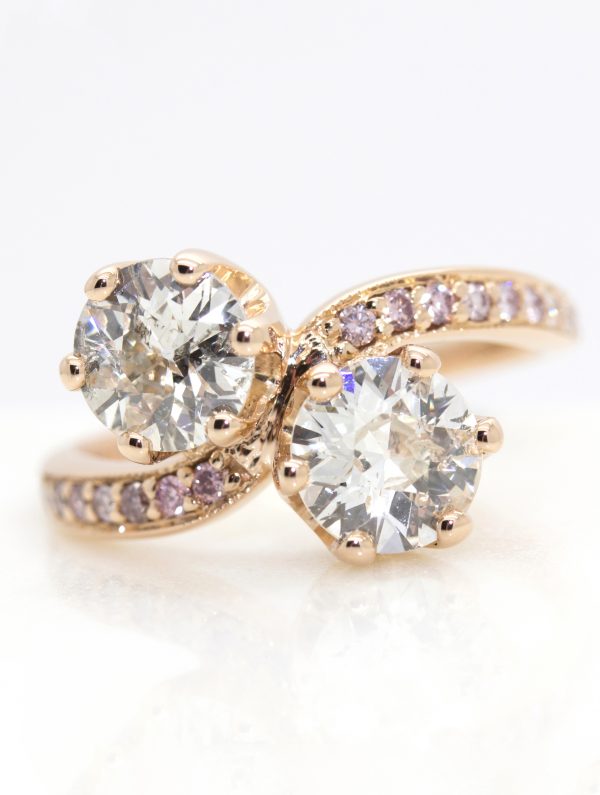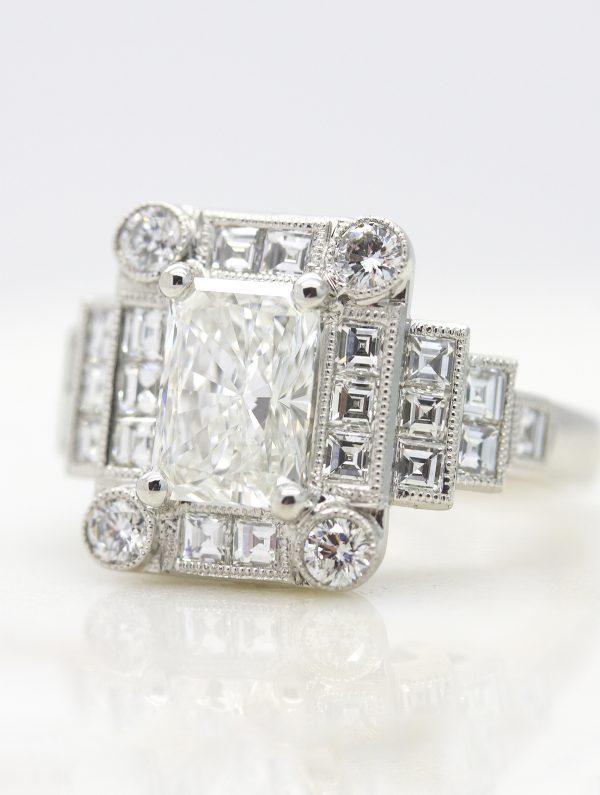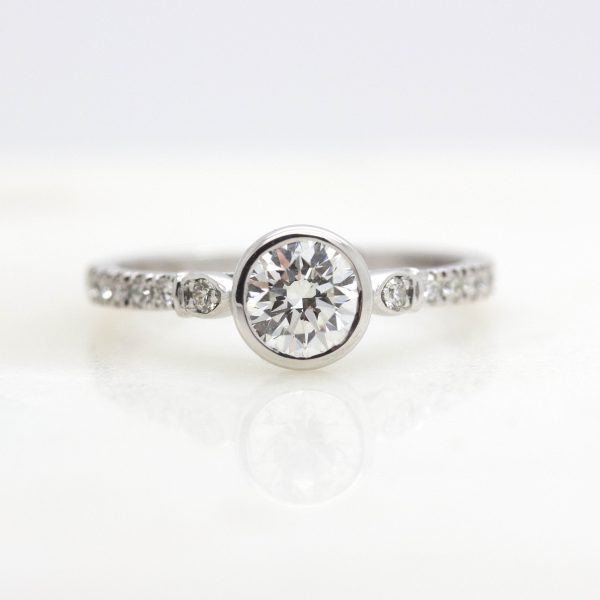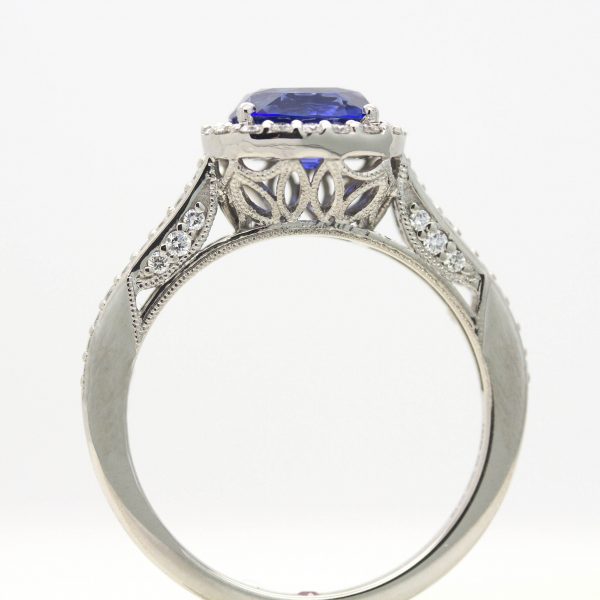 Design your ring with an


award-winning jeweller
Recent awards and nominations:




Our complimentary bespoke design process
A personal service from the second you schedule a consultation, to the moment you both say "I do".
$

from $2,375
Completed in as
little as 25 days
Learn more about our easy design process
1
Find a design you love in our collection or share your design ideas with a consultant
Explore our website for inspiration and guidance on engagement ring styles, trends and precious gemstones. Share these ideas with your personal consultant so they can create a quotation for your design.
2
Receive a quote from your personal consultant
Based on your ideas, requirements and price point, your personal consultant will share an approximate quotation for your design.
3
Choose your centre diamond or gemstone
With a selection of over 100,000 graded diamonds and coloured gemstones, the choice is yours. Review as many options as you need before deciding on your centre stone. We'll then use the precise measurements to complete a draft design.
4
Review and finalise your design
Using the specific dimensions of your chosen gemstone, your consultant will share initial sketches and create a 3D design of your ring, so you can see it from all angles, zoomed in, and to scale.
This is your time to give plenty of feedback and ask questions. Your design can be amended up to three times and this service is complimentary with no obligation.
5
Place your order
Once you're completely happy with your design, you will receive a final quote which is valid for up to 14 days.
Simply complete the payment online and sit back to leave our master craftsmen to bring your ring to life.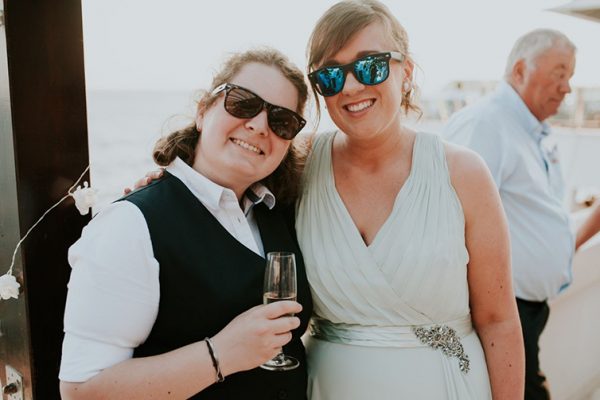 Customer Love Stories
Róisín & Tina
"Neither of us wanted it to end, so four years later…here we are – engaged!"
Begin your consultation
A complimentary, no-obligation consultation with your personal design consultant
Lab-Grown Diamond Engagement Rings
Lab-grown diamonds present an exciting opportunity for customers to get a bigger diamond at a lower price point. Below, we equip you with the facts about lab-grown diamonds, and its industry, that will help you consider the best diamond option for you.
What are lab-grown diamonds?
Lab-grown or man-made diamonds are made in labs using a range of techniques. These laboratories either replicate the high pressure and temperature found in the Earth's mantle where natural diamonds are formed, or they use super heated gas to grow the diamond.
Sometimes, these diamonds are described as synthetic diamonds. This term isn't technically correct, as these "synthetic diamonds" hold the same properties as real, natural diamonds, that are mined.
Where should I purchase my lab-grown diamond?
We've developed a relationship with two lab-grown diamond companies, that share our values and business practices. We are currently offering lab-grown diamonds sourced through these suppliers for customers who wish to purchase a man-made diamond engagement ring, one producing in the US and the other in India.
Should I choose a lab-grown diamond or a mined diamond?
Over the last 30 years, diamonds that have been mined naturally have seen their jewellery pieces maintain their value, and in many cases, increase.
Future forecasts estimate that lab-grown diamonds will one day cost just 10% of naturally mined diamonds, while still replicating their inherent structure and aesthetic.
Right now, they don't cost that. A lab-grown diamond may not increase in value in the future in the same way. We mention this because it's important to understand that with a lab grown diamond, you may get access to a larger diamond at a lower price, compared to a naturally-mined alternative, but we suggest you do not consider the lab-grown diamond to be valuable in the same way as a naturally-mined one.
What to look out for when purchasing a lab-grown diamond
Before buying, consumers should be aware of a few important aspects of lab-grown, man-made diamonds, that not all retailers are discussing as openly as we are in this article:
In many cases, lab-grown diamonds are being presented as mined, giving these companies a huge profit because they're selling it at the cost of a mined diamond, but only paying the small cost of producing the man-made, lab-grown stone. It's important that companies are honest.
Are the lab-grown diamonds certified? As consumers, we should expect and demand of the jewellers and suppliers we do buy from, that these diamonds should have the same certification standards as mined diamonds. These certificates will communicate the quality of the diamond – like colour, clarity, carat weight. It should also indicate that the diamond is lab-grown, not mined. This will educate consumers to be able to make informed quality comparisons between mined and lab-grown diamonds.
Like mined diamonds, lab-grown diamonds are made from carbon, but just like flat-pack plywood furniture, there simply isn't as much emotional and financial value in something made in a lab or factory, as there is in its rare and traditionally sourced and produced counterpart. While they're made of the same thing, a man-made diamond doesn't hold that same level of romanticism as a diamond formed over millions of years, in the heart of the earth.
Doesn't the diamond mining industry damage communities?
Negative media rarely mentions this, but diamonds are actually a source for good in most countries that make up the supply chain. Take a look at our ethical engagement rings page to read more about how the diamond mining industry supports countless communities, who depend on the trade to earn a living.
In summary, lab-grown diamonds are a superb alternative to their mined counterparts, offering an identical aesthetic and inherent structure.