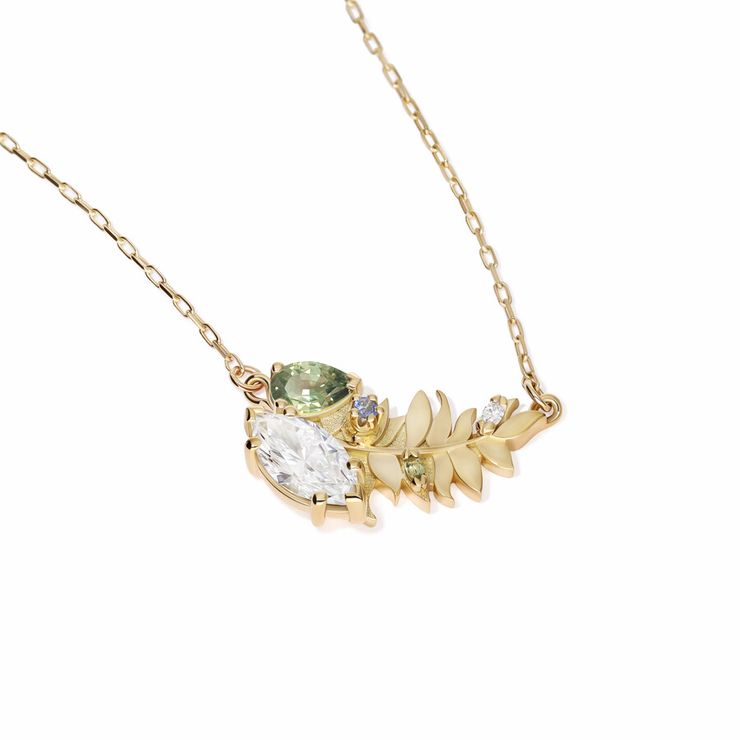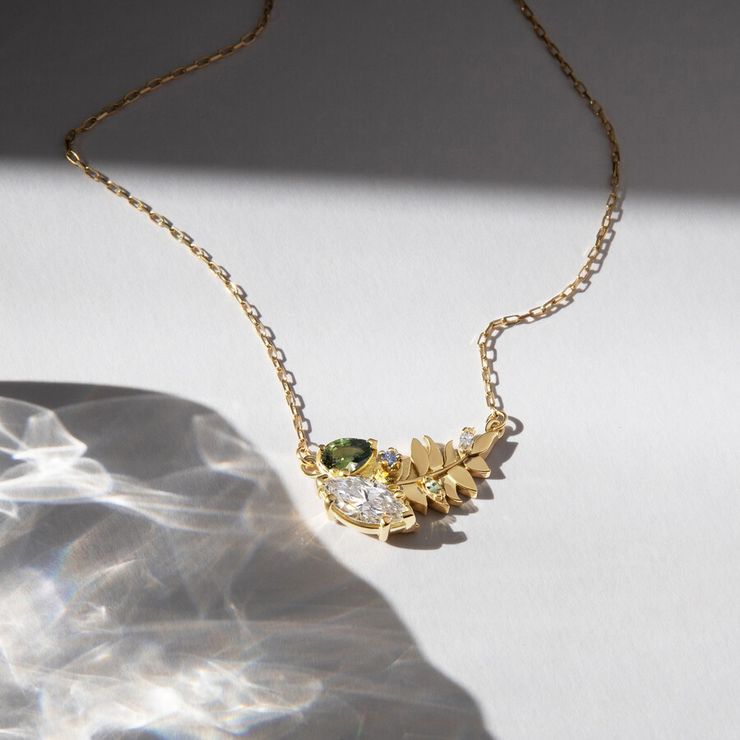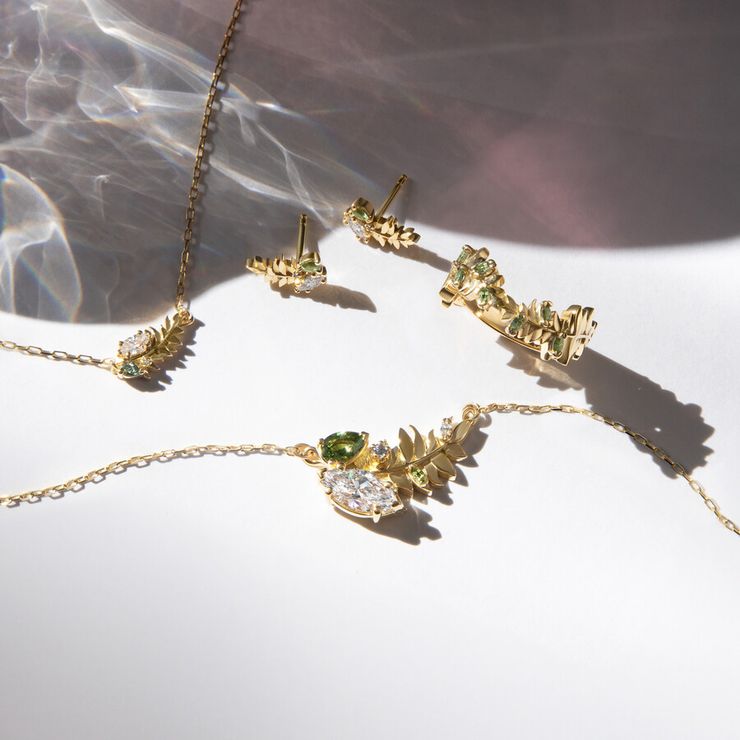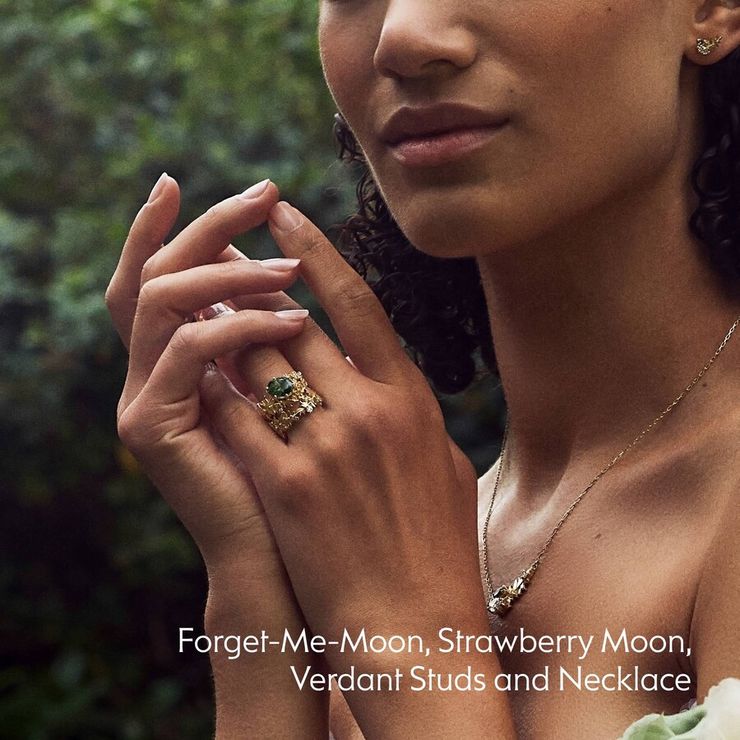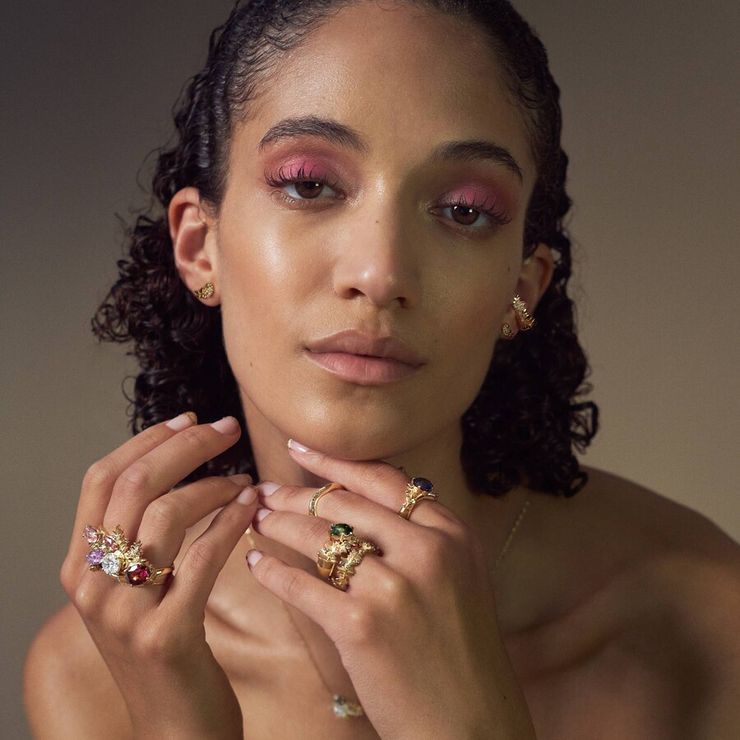 Verdant Necklace
This organic pendant necklace is set with a 1.26ct marquise diamond, smaller pear and marquise green sapphires, marquise diamonds and a light blue round bud set sapphire, featuring Hermione de Paula's signature fern motif. Masterfully crafted from lace into three-dimensional 18ct yellow gold metalwork, the nature-inspired design element adds texture and elevates it to a new level of artistry. Personalise your Verdant necklace by adding an engraving to the small medallion that sits alongside the clasp, or swap out the Signature Ruby with a custom gemstone. The adaptable extensions allow the necklace to be worn at either 16", 17" or 18". 1.25ct marquise natural diamond, GIA certified, F, VS, 0.60ct pear green sapphire, 0.044ct round light blue sapphire, 0.05ct marquise green sapphire, 0.035ct marquise natural diamond, G/H, VS1/VS2. Total approx carat weight 1.98cts.
£12,510.00
Тo receive by 13 December 2023 оrder in the next 2 days 13 hours 10 minutes 43 seconds
Couldn't find what you were looking for?
We're here to help.
Share your ideas and create something entirely custom.