Your total:
$3,925

exc. taxes
Starting at

$654.17

/month with
Price includes
18K Yellow Gold Round Genesis: $3,350
Round 0.45ct Yellow Sapphire, Medium, Eye-Clean: $575
Add to cart
Genesis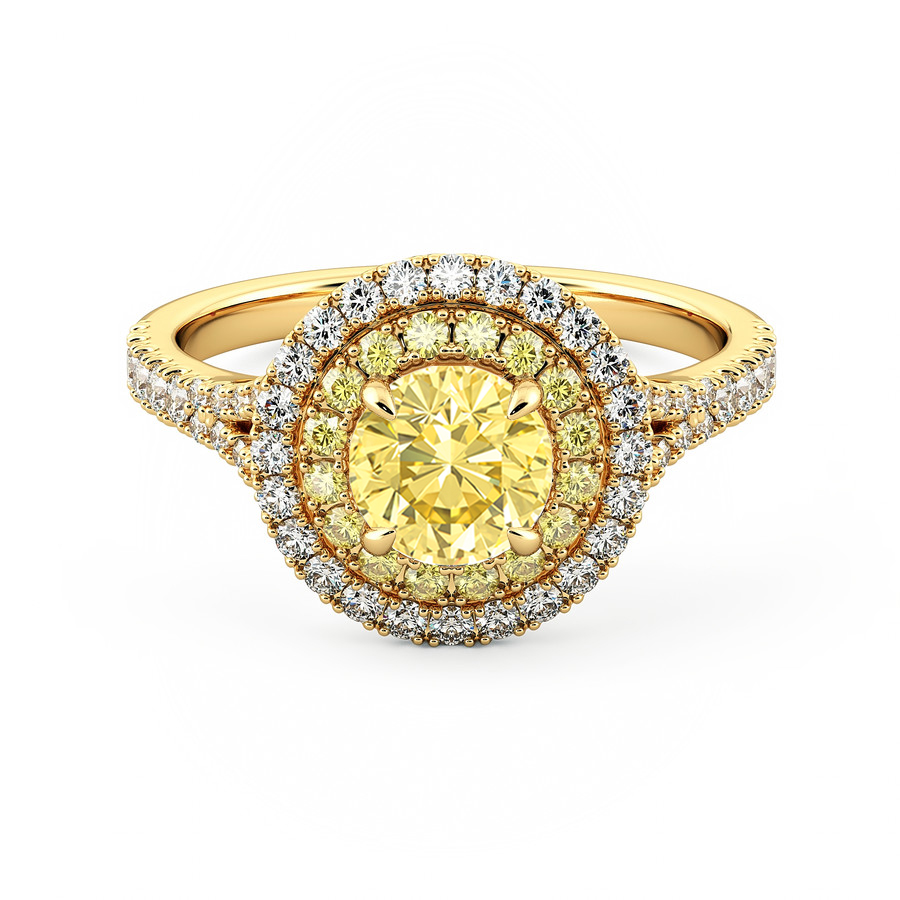 Genesis
Round center with double pavé halo, inner halo set with yellow diamonds
Our Genesis halo engagement ring takes the concept of the birth of the universe to diamond dazzling dimensions. Set in 18K yellow gold, the inner halo of fancy-intense yellow diamonds and the outer halo of icy white diamonds majestically frame the diamond center. The split shank elegantly wraps around the double halo and focuses your gaze on the impressive display of diamonds. Be inspired by the Big Bang with the Genesis!
Explore other options
Speak with a consultant
If you have any questions or wish to customize your design, our consultants are here to help.
Contact us
Visit our showroom
Remotely connect with your design consultant to discuss your ideas from the comfort of your own home.
Schedule your consultation
Best option for size
The largest carat weight for your budget
Best option for size
Selected for best quality across all of the 4C's
Lab-Grown alternative
Bigger stone for less if you choose Lab-grown
Lab grown 1
The largest carat weight for your budget
Lab grown 2
The largest carat weight for your budget
Lab grown 3
The largest carat weight for your budget
Gemstone 1
The largest carat weight for your budget
Gemstone 2
The largest carat weight for your budget
Gemstone 3
The largest carat weight for your budget