Your total:
$1,530

exc. taxes
Starting at

$255.00

/month with
Price includes
18K White Gold Oval Grace: $925
Oval 0.65ct Yellow Sapphire, Medium, Eye-Clean: $605
Add to cart
Grace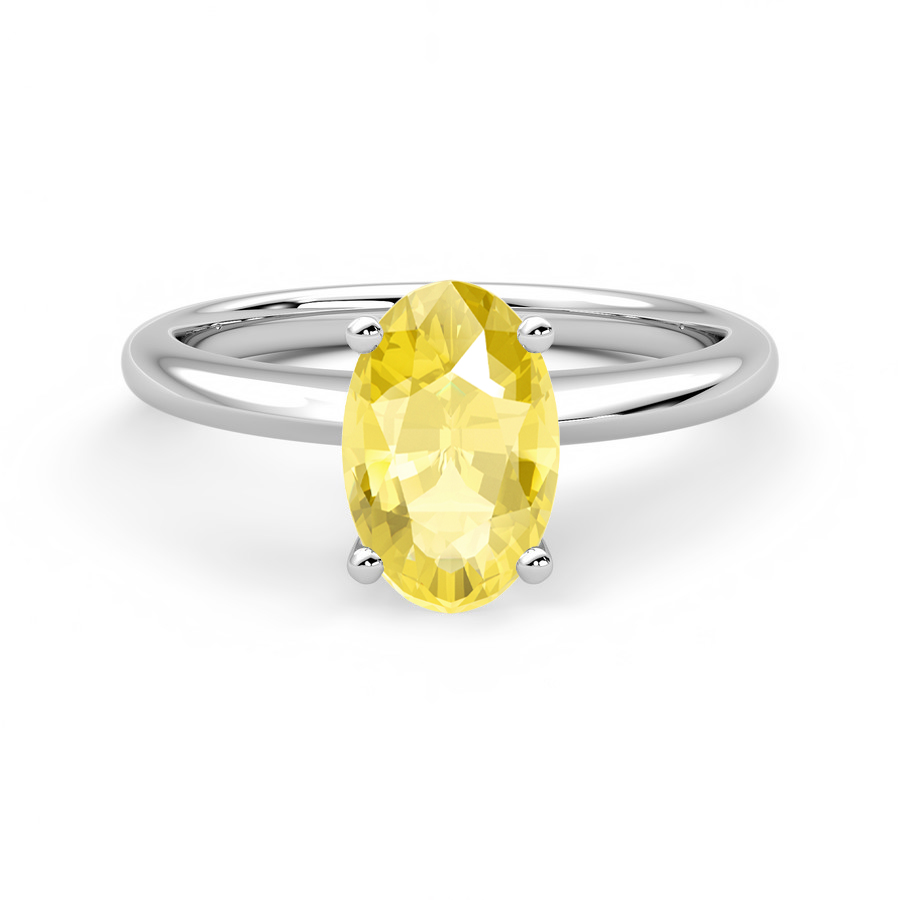 Grace
Oval diamond solitaire set in 18K white gold
Set in 18K white gold, the Grace is a classic engagement ring that elegantly showcases a single round diamond center held in delicate prongs. Our most popular 18K white gold solitaire engagement ring, the Grace's perfect proportions focuses your gaze on the diamond, proudly set for the world to admire. This ring benefits from a 2mm wide court band, ensuring a contemporary and slim look while also being strong enough to last a lifetime.
Explore other options
Speak with a consultant
If you have any questions or wish to customize your design, our consultants are here to help.
Contact us
Visit our showroom
Remotely connect with your design consultant to discuss your ideas from the comfort of your own home.
Schedule your consultation
Best option for size
The largest carat weight for your budget
Best option for size
Selected for best quality across all of the 4C's
Lab-Grown alternative
Bigger stone for less if you choose Lab-grown
Lab grown 1
The largest carat weight for your budget
Lab grown 2
The largest carat weight for your budget
Lab grown 3
The largest carat weight for your budget
Gemstone 1
The largest carat weight for your budget
Gemstone 2
The largest carat weight for your budget
Gemstone 3
The largest carat weight for your budget