Your total:
$3,805

exc. taxes
Starting at

$634.17

/month with
Price includes
Platinum Oval Lyra: $2,150
Oval 0.95ct Blue Sapphire, Medium, Eye-Clean: $1,655
Add to cart
Lyra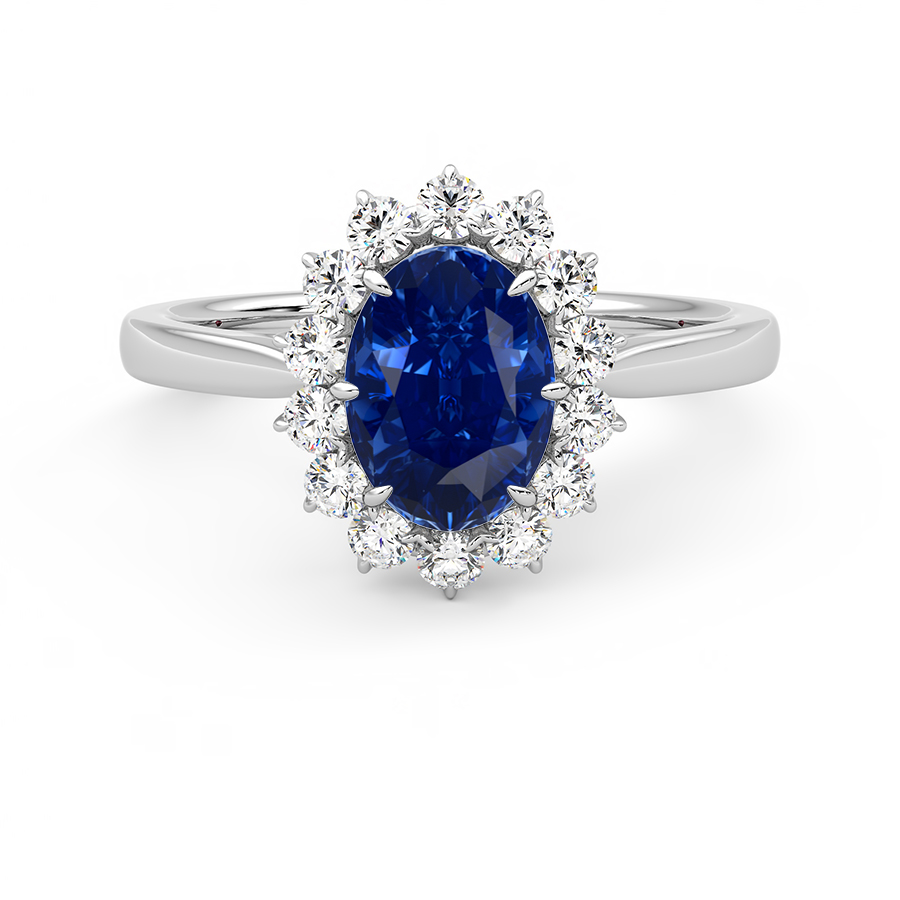 Lyra
Oval diamond centre and floral diamond halo set in platinum
One of the most captivating rings in our whole collection, the Lyra is an engagement ring adorned with stunning detail and meticulous craftsmanship. This floral-inspired engagement ring features a center oval diamond set within a textural halo of 14 round diamonds, all held within dainty eagle prongs. This platinum halo engagement ring is elevated by the intricate lattice basket that supports the central oval diamond. With a polished platinum band that connects to the basket through tapered cathedral shoulders, the Lyra is a classic engagement ring with an unforgettable presence.
Explore other options
Speak with a consultant
If you have any questions or wish to customize your design, our consultants are here to help.
Contact us
Visit our showroom
Remotely connect with your design consultant to discuss your ideas from the comfort of your own home.
Schedule your consultation
Best option for size
The largest carat weight for your budget
Best option for size
Selected for best quality across all of the 4C's
Lab-Grown alternative
Bigger stone for less if you choose Lab-grown
Lab grown 1
The largest carat weight for your budget
Lab grown 2
The largest carat weight for your budget
Lab grown 3
The largest carat weight for your budget
Gemstone 1
The largest carat weight for your budget
Gemstone 2
The largest carat weight for your budget
Gemstone 3
The largest carat weight for your budget