Your total:
$3,430

exc. taxes
Starting at

$571.67

/month with
Price includes
Platinum Oval Tamora: $1,775
Oval 0.95ct Blue Sapphire, Medium, Eye-Clean: $1,655
Add to cart
Tamora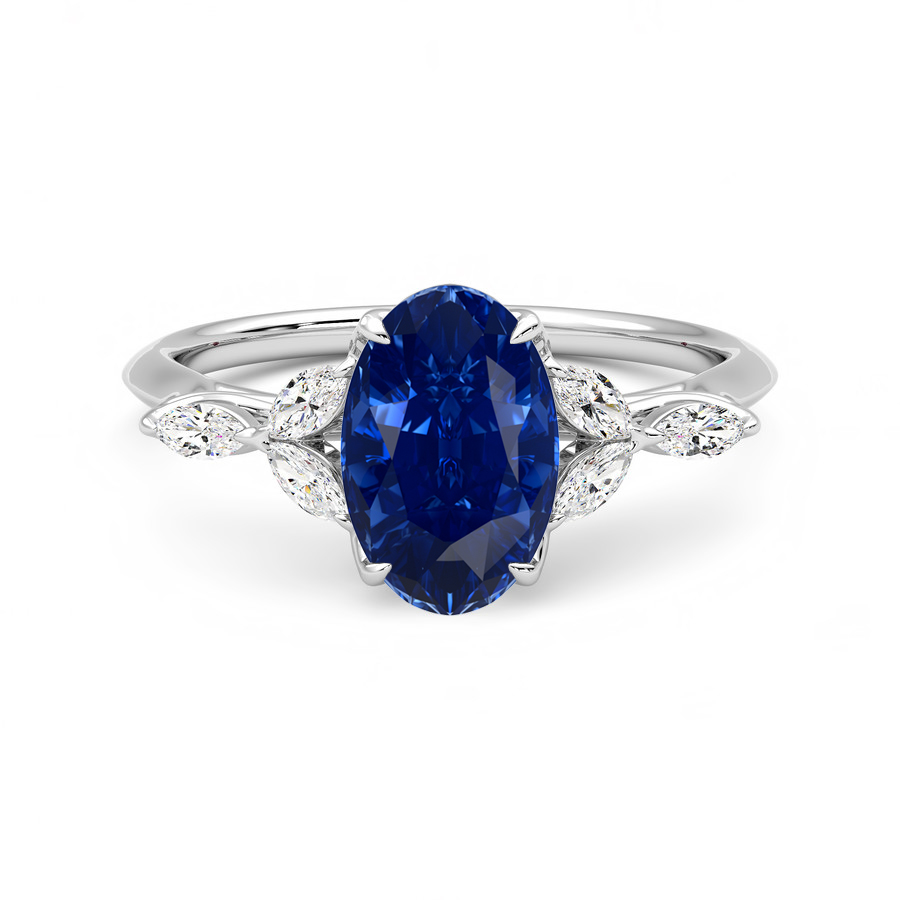 Tamora
Oval center and marquise diamond petals on a knife edge band
Named after the sculptural and romantic tamora rose, our Tamora ring is an ode to the creativity of nature. Our design team is proud to present this unique diamond engagement ring, featuring an oval diamond center held between symmetrical clusters of marquise diamond petals. This contemporary trilogy engagement ring for women is finished with eagle prongs surrounding each gemstone. The ring's diamonds are held in a two tone metal setting, with platinum adorning the intricate lattice-work basket and a slim 1.6mm platinum band. The result is a nature-inspired engagement ring that feels like it was freshly picked from a rose bush.
Explore other options
Speak with a consultant
If you have any questions or wish to customize your design, our consultants are here to help.
Contact us
Visit our showroom
Remotely connect with your design consultant to discuss your ideas from the comfort of your own home.
Schedule your consultation
Best option for size
The largest carat weight for your budget
Best option for size
Selected for best quality across all of the 4C's
Lab-Grown alternative
Bigger stone for less if you choose Lab-grown
Lab grown 1
The largest carat weight for your budget
Lab grown 2
The largest carat weight for your budget
Lab grown 3
The largest carat weight for your budget
Gemstone 1
The largest carat weight for your budget
Gemstone 2
The largest carat weight for your budget
Gemstone 3
The largest carat weight for your budget